Donations

Thank You for your interest in supporting the Wings Over America Scholarship Foundation. There are several ways you can make a difference in the lives of these Navy dependents. You can either donate to the Wings Over America Scholarship Foundation online using Pay Pal or you can mail your donation to the Foundation.  
Download our foundation brochure for mail in donations.
Click on the Pay Pal Giving Fund button, for fee free online donations.
Make recurring online donations an easy way to support WOASF.
Amazon Text Book Program
Order textbooks through Amazon.com. WOASF earns .5% of all eligible purchases when you designate WOASF as your AmazonSmile charity.

Matching Gift Companies
Many companies will match donations made to WOASF.  If you donate online through Give Direct, you can automatically enroll for a matching gift. Click on the link below for known companies that match gifts. If donating by mail, please visit your human resources office for more information.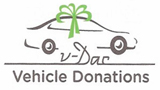 Donating Your Vehicle for WOASF
Donating your unwanted vehicle to a worthy cause may sound like a good idea, but where do you start? The Vehicle Donation Program offers a way to turn your unwanted car, boat, motorcycle or even an airplane into a tax deductable donation benefiting the Wings Over America Scholarship Foundation with clear instructions and a minimum of hassle. You can learn more about the Vehicle Donation Program by clicking here.
Combined Federal Campaign (CFC) 
The
Wings Over America Scholarship Foundation is CFC # 86767. The Combined Federal Campaign is an annual employee giving program for the Department of Defense. Through Universal Giving, now anyone, anywhere can designate WOASF as your charity of choice.  Just click on the CFC logo and you'll be directed to our page. Please know that information about your contribution is not released to us until the Spring of the following year, and you must check the box indicating the release of your information to us.
Memorials and Honorariums
Each donation of $3,000 or more will be recognized as a one year Honorary or Memorial scholarship named as the DONOR desires. Donations can be made in honor or memory of a loved one by contacting our offices at (757) 228-3314.
We also accept larger donations for multi-year scholarships awards. Please call our office for more information. 
Planned Giving - Wills, Trusts, and Life Insurance
Include WOASF in your estate plans. For more information about planned giving please call our office at (757) 228-3314
We operate entirely through generous gifts such as yours. If you are interested in supporting this program, please send your charitable contribution to
Wings Over America Scholarship Foundation
770 Lynnhaven Parkway, Suite 155, Virginia Beach VA 23452
Phone 757-228-3314
info@wingsoveramerica.us
Wings Over America Scholarship Foundation is a nonstock corporation organized under the laws of Virginia and tax exempt under Section 501(c)(3) of the Internal Revenue Code.  A financial statement is available upon written request from the Office of Consumer Affairs, Commonwealth of Virginia.  Donations are tax deductible to the extent provided by law.