Temporarily Change Your Social Media Profile Picture
Click on one of the photos below to download a temporary profile picture to show your support for WOASF! All images are suitable for Facebook, Twitter and Instagram.
The Faces of Our Future!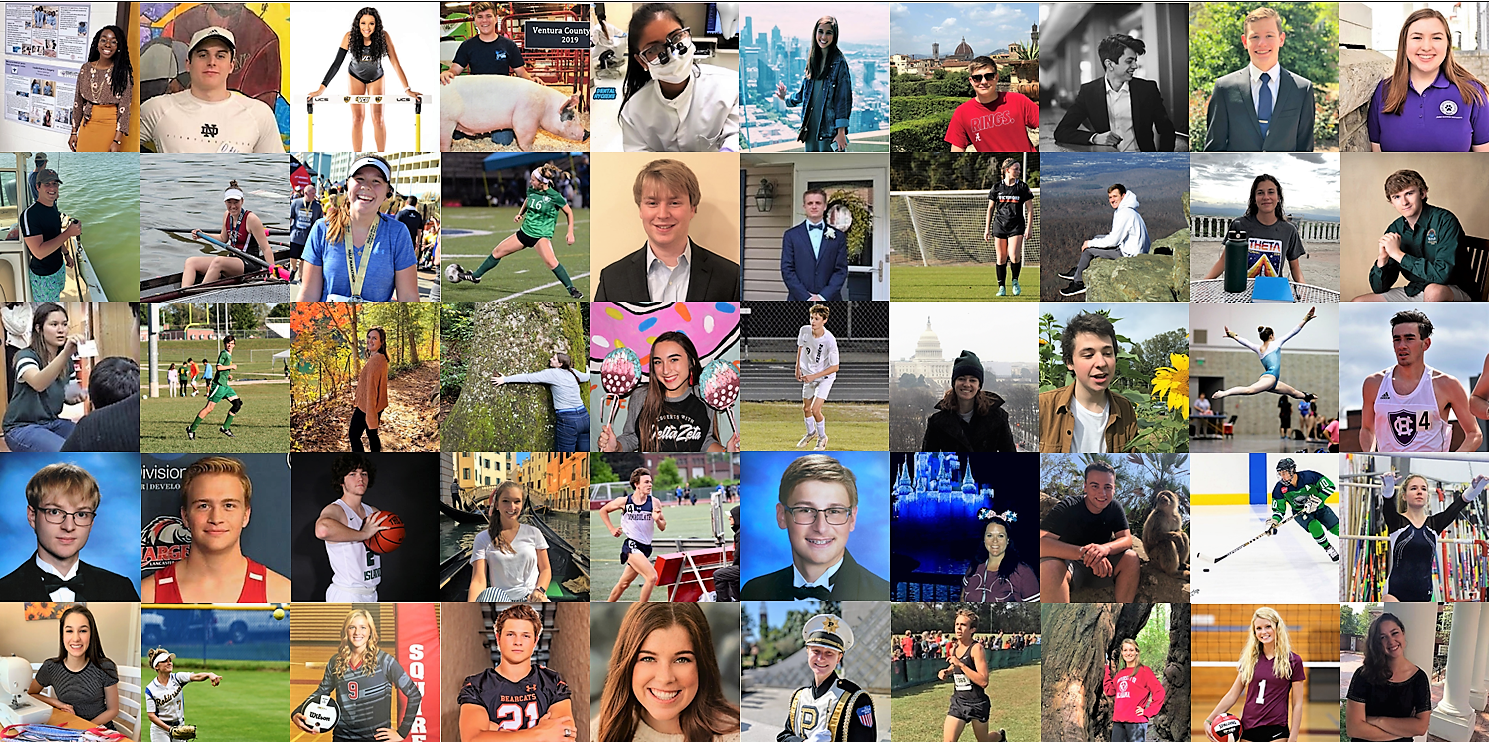 Your gift makes a difference! Every dollar you donate, whether $5 or $5,000, supports scholarships for Navy Aviation dependents.
With your help we can continue to increase our scholarship awards
and reduce the burden of skyrocketing tuition.
Give Today!
Help us spread the word and inspire your friends.
Create a #GivingTuesday fundraiser for WOASF on Facebook. It's easy to do. Simply follow the steps below or click here.
Click Fundraisers in the left menu of your News Feed. You may need to click See More.
Click + Raise Money.
Select Nonprofit or Charity.
Select Wings Over America Scholarship Foundation, fill in the fundraiser details and choose a cover photo.
Click Create.
Naval Aviation is their community.
Together we provide life-changing opportunities.
This has been quite a year for us all filled with unforseen challenges and uncertainty. The children and spouses of the Navy community are feeling that uncertainty even more acutely than ever before. Not only do they endure the deployments of their parents or spouses, they are faced with the challenge of unexpected moves causing loss of extra-curricular and leadership opportunities; changes in curriculum and graduation requirements; an even more difficult establishment in a new school community; and the loss of jobs and internships increasing the financial burden of their education. All of which has the added stress of isolation and the worry of the unknown.
"I am deeply honored and humbled to be awarded a scholarship from the Wings Over America Scholarship Foundation. During this difficult time for our country, I especially want to thank the WOASF donors, whose generosity has made this scholarship possible for me. Through this WOASF assistance, the financial burden for my family is reduced, and I can singularly focus on my academic and extra-curricular pursuits at the University of Notre Dame. This scholarship also recognizes my father's 22 years of military service as a naval aviator, and the award helps me to thank him for all he has done for me and our country. When I graduate from ND my goal is to work in investment banking and I look forward to then giving back to WOASF, which has been so generous to me, to help other college students realize their dreams."
-Dan Bannon; 2021 Scholarship Recipient
Being part of this Naval Aviation community carries students like Dan through ALL the challenges they face. Wings Over America Scholarship Foundation recognizes that for these students, the Navy is their community.