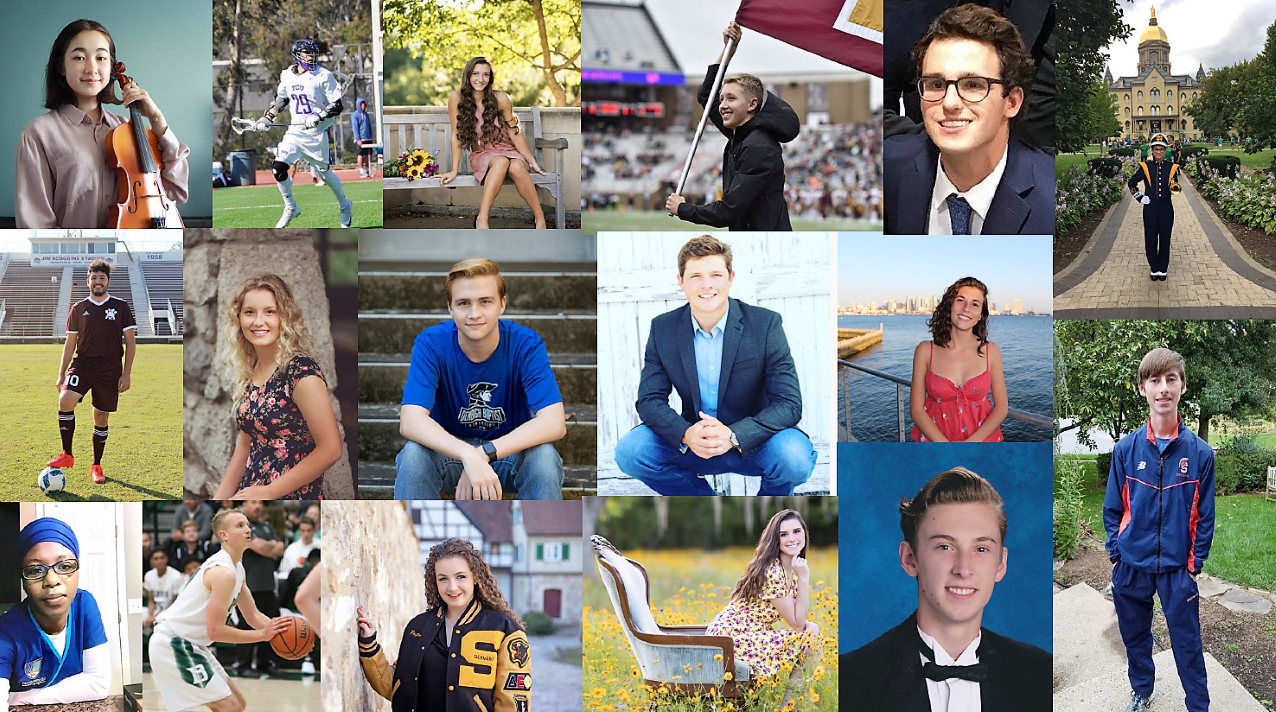 Your gift makes a difference! Every dollar you donate, whether $5 or $5,000, supports scholarships for Navy Aviation dependents.
With your help we can continue to increase our scholarship awards
and reduce the burden of skyrocketing tuition.
Give Today!
Naval Aviation is their community.
Together we provide their community scholarship.
Navy dependents move an average of 6-9 times in their 12-year school period. They face challenges unique to their civilian counterparts, such as loss of extra-curricular and leadership opportunities, changes in curriculum and graduation requirements due to unique state rules, and establishment in not only a new neighborhood but also their school communities. They endure the deployments of their parents, suffer separation from their extended families and in the case of those stationed overseas, adapt to a completely new culture.
"I began my high school journey at the STEM Academy at Landstown, spent my sophomore and junior years overseas in Japan, and spent my final year at First Colonial. Needless-to-say, these years have made it tough to find stability. This scholarship has provided it in a meaningful way, giving me a firm foundation from which to grow."—John Lanzilotta, 2019 Scholarship Recipient
Being part of this Naval Aviation community carries students like John through all the challenges they face. Wings Over America Scholarship Foundation recognizes for these students, the Navy is their community.
#GivingTuesdayMilitary
The mission of GivingTuesdayMilitary is to encourage INTENTIONAL acts of kindness for each other and your community.
WOASF knows there is never enough help in the classroom and your participation with students can make a real difference. Share your time and your stories with our youth from Kindergarten through 12th Grade.
This Giving Tuesday, we encourage you to give an hour of your time to a local school. Change the educational paths of students with your interest in their lives.
Share your time in the classroom with us!